Anesthesiologist
An anesthesiologist is a doctor practicing anesthesia & specializing in pre-operative care, developing anesthetic plans, and the administration of anesthetics.
Honors and Awards
2020 World Health Organization Vaccine Research Award

2016 Best Skincare Treatment Winning Trophy & Recognition
Education
Endocrinology , Xyz, Culcutta, 2019
Doctor Of Medicine , University Of Texas, Usa, 2016
Clinics
Appointment Timings
Sun
10am-5pm
Mon
10am-5pm
Tue
10am-5pm
Wed
10am-5pm
Thu
10am-5pm
Fri
10am-5pm
Sat
10am-5pm
Doctor Moto
Health & Wellness for Everyone
Raising a family isn't always easy. You are busy, and so are your children. There is a lot to do in little time. But the stakes are high. Today, many kids are overweight or obese. A healthy, active lifestyle can help maintain weight. It also can prevent h
Doctors
Recommended Doctors
No records found.
---
Mohit khandal – Sep 03, 2020
Biswajit Paul – Sep 04, 2020
ashish maru – Nov 07, 2020
Test comment from ashsih 3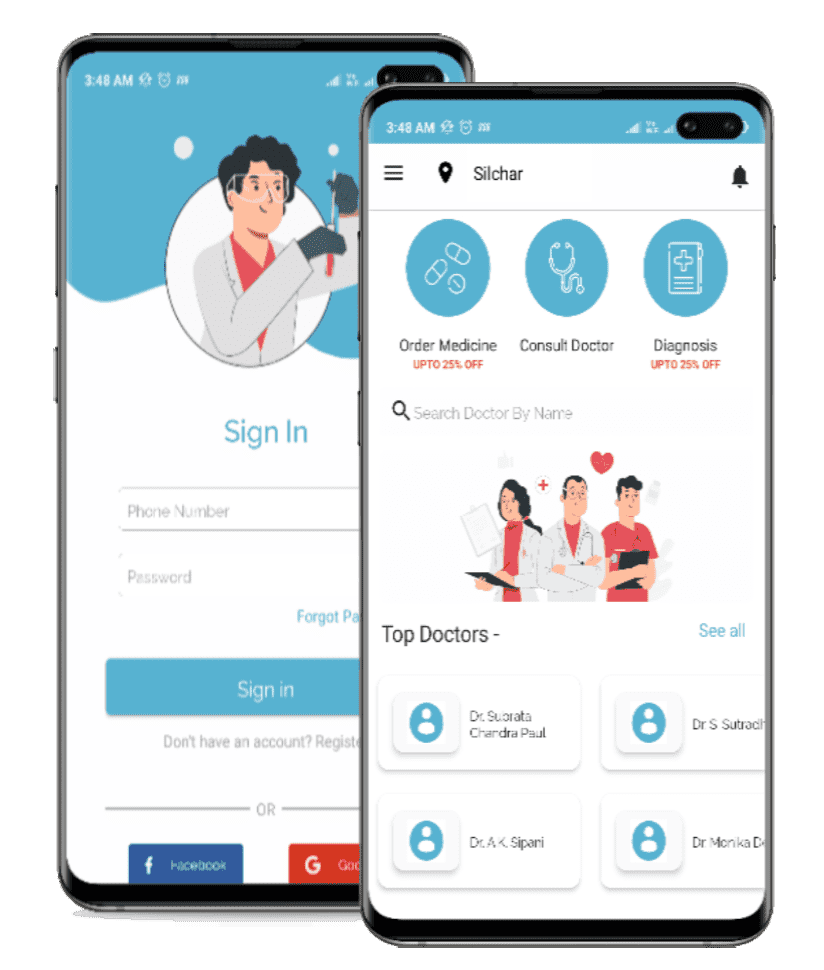 Download Quickobook App
Book appointment & health checkups;
Online lab test & consult doctor online
Get the link to download the app
Play Store